built canada winter tough
ONEC Custom Safety Showers
ONEC is proud to offer customized industrial EX-rated safety showers built to Northern weather conditions. Designed to be safe, reliable, and durable. Both models of the PB-100 are fully compliant with ANSI Z358.1 (American National Standard for Emergency Eyewash and Shower Equipment.), and provide 15 minutes of uninterrupted water supply.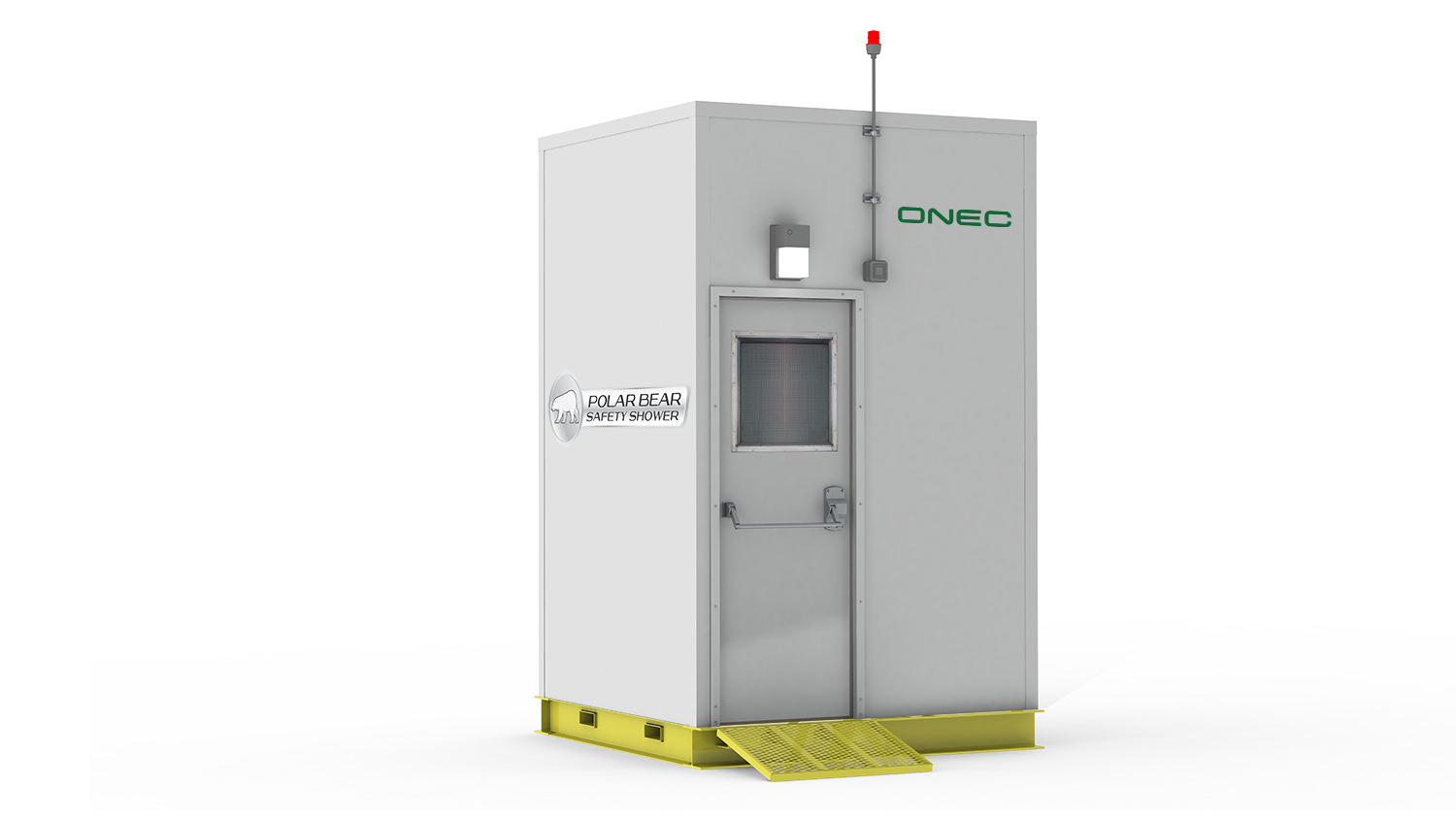 PB-100 Skid Base
ONEC offers the best safety showers for Northern weather conditions.
Safety and durability are the core concepts of this shower. It was designed from the ground up to function reliably every time.
The PB-100 Skid Base Model functions and features include strobes, a heated  500-gallon water tank, interior lighting, water-resistant controls, and more! 
PB-100 TR Trailer Base
Portable safety showers are in high demand due to changing site needs. The ONEC PB-100 TR Trailer Base Model is easily moved to wherever you need it to be on your location. The trailer base acts as a 500-gallon holding tank for used water. Drain it, hitch it, and go.
The PB-100 TR Trailer Base Model includes all the same functions as the PB-100 Skid Base with the added transport convenience you require.
Classified Electrical Ratings
SCADA & Remote Monitoring
Contact us today!
info@onecgroup.com
780-440-0400