Electrical
Instrumentation
Controls
Engineering
Electrical/Instrumentation/Controls Engineering
We provide engineered solutions to our industrial, manufacturing, and pharmaceutical clients in 2 broad areas – electrical engineering and instrumentation and control/automation.
What's more, our team of engineers and designers are well versed in multidiscipline work and construction support.
Electrical/Instrumentation/Controls Engineering
Electrical/Instrumentation engineering services include:
One-line diagram design
Schematic and wiring drawings
Area classification
Electrical distribution systems
Protection settings
Coordination studies
Specification of major equipment
Grounding and lighting design
Motor and VFD controls
Electrical heat trace design
Instrument selection
Valve sizing
Control panel/cabinet design
Analyzer system design
Cabinet layouts
Field support
Live system swingover
Legacy Systems integration
Hardware/fireware/software updates
License management
Industrial redundant network design, installation, construction
SPI development
DCS, PLC, and HMI design
Risk/Liability/Safety Mitigation and Asset Management
Risk/liability/safety mitigation and asset management services include:
Field devices
Controls
Industrial networks
SIL determinations
HAZOP input/determination
Operational Engineering
Operational engineering services include:
Asset management/process safety review
Optimization services
Control narrative shut down keys
Cause & Effect
Operations module development
Software Suites Available
Software suites available include:
AutoCAD

Plant 3D

SolidWorks
MicroStation
Caesar II Pipe Stress
CodeCalc Vessel Analysis
Algor FEA
AFT Arrow/Fathom
Allen Bradley
Schneider
Siemens
Wonderware
RSView
DELTAV
Honeywell
ABB
Ravi Grewal, P.Eng.
Manager & Chief Engineer, Electrical, Instrumentation, & Controls Engineering
Ravi joined ONEC in 2015 and became a manager in 2016. He is an Electrical Engineer with over 16 years of experience in roles spanning from design engineer to lead engineer in power generation, renewables, and oil & gas facilities. His areas of specialty include power distribution, relay coordination, power system studies, motor controls, and electric heat tracing. Ravi has been involved in several large projects from conceptual definition through commissioning and start-up.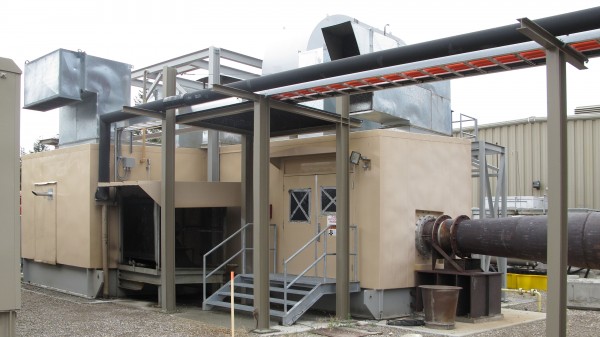 ONEC provided design and construction services for a water injection skid to supply de-ionized water to the NOx skid at the client's power plant. Working from the client's conceptual design, ONEC undertook a detailed design of an integrated storage/production/recirculation system to maintain the high purity of de-ionized water during storage.  The water injection skid was fabricated at ONEC's panel shop in Edmonton.
Involvement: Electrical Engineering, Mechanical Engineering, Fabrication
Mine 480V Services
ONEC worked with a client to supply 480 V main service entrances for their mine near Wabamun, Alberta. The project also included the installation of 300 kVA and 150 kVA transformers, including the provision of engineered drawings.
Involvement: Electrical Engineering