Electrical / Instrumentation Engineering
Electrical / Instrumentation Engineering
ONEC provides electrical and instrumentation services through ONEC Engineering.
We provide engineered solutions to our industrial, manufacturing, and pharmaceutical clients in two broad areas – electrical engineering and instrumentation and control.
What's more, our team of Engineers and Designers are well versed in multi-discipline work and construction support.
The Electrical Engineering team is led by Ravi Grewal, P.Eng.
Services
One-line diagram design
Schematic and wiring drawings
Area classification
Electrical distribution systems
Protection settings
Coordination studies
Specification of major equipment
Grounding and lighting design
Motor and VFD controls
Electrical heat trace design
Instrument selection
Valve sizing
Control panel/cabinet design
Analyzer system design
Cabinet layouts
Field support
DCS, PLC, and HMI design
Software Suites Available
AutoCAD

Plant 3D
SolidWorks
MicroStation
Caesar II Pipe Stress
CodeCalc Vessel Analysis
Algor FEA
AFT Arrow/Fathom
ONEC assisted a client with the install of 6MW of generation capacity at the client's facility. The intent for the project is twofold – one being to consume waste gas and offset environmental concerns and two – to feed power to the grid. ONEC's responsibility on this project was Engineering, Procurement, Construction and Commissioning.
Scope: Procurement, construction management, construction, and commissioning
Completion: 2016
Design, Build, and Construction Management (DBCM)
ONEC provided full DBCM services for a $13.2M expansion to its biosolids dewatering, storage and unloading facility. The project was operational in less than 1 year from project kickoff and met the client's schedule and budget for much needed expansion to its ability to handle biosolids from the growing population. The project included new centrifuges, tank modifications, biosolids pumps, silos, buildings, and HVAC and truck loading equipment.
Scope: Multi discipline construction management, safety management, electrical and controls, and subtrades
Completion: 2015
Mine 480V Services
ONEC worked with a client to supply 480 V main service entrances for their mine near Wabamun, Alberta. The project also included installation of 300 kVA and 150 kVA transformers, including provision of engineered drawings.
Scope: Electrical Engineering
Completion: 2010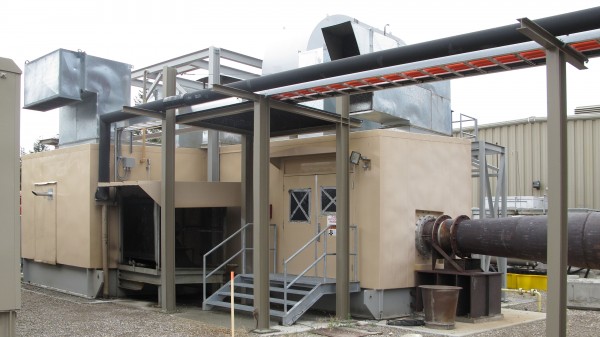 ONEC provided design and construction services for a water injection skid to supply de-ionized water to the NOx skid at the client's power plant. Working from the client's conceptual design, ONEC undertook a detailed design of an integrated storage/production/recirculation system to maintain the high purity of de-ionized water during storage.  The water injection skid was fabricated at ONEC's panel shop in Edmonton.
Scope: Electrical Engineering, Mechanical Engineering, Fabrication
Completion: 2012