ONEC Midstream
Specializing in Midstream Station and Terminal design, ONEC is proud to present ONEC Midstream Inc. Our multi-disciplinary team is comprised of some of the most highly skilled and experienced engineers and designers in today's market who are exceedingly versed in all aspects of station and terminal design.
The ONEC Midstream team is led by Jeff Yeo.
Engineering Services
Steady state hydraulic modeling
Transient hydraulic modeling
Pipe stress analysis
Structural analysis
Civil site layouts
Storm water management
Secondary containment design
Tank and tank foundation design
Distribution manifolds
Booster and mainline pumps
Custody transfer metering and proving
Pipe rack and steel structures
Integrated module and skid design
Industrial fire protection design
Industrial building and shelter layouts
Power and control distribution systems
Electrical cabinet layouts
Control and communication architecture
Material requisitions, procurement support, and expediting
Construction management support
Innovation & Design
Maximizing flexibility
Advanced transient hydraulics
Reducing project cycle time
Brownfield facilities, layout optimization, and debottlenecking
Software Suites Available
Process Simulation
Finite Element Analysis
Pipe Stress Analysis
Structural Analysis
3D Modeling & Drafting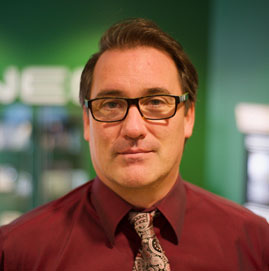 Jeff Yeo
ONEC Midstream Manager
Jeff Yeo joined ONEC in 2017. He is regarded as the industry leader in midstream visual presentation, 3D modelling, and design. Through his 27 years of experience in all aspects of pipeline and facility design, Jeff has developed cutting-edge techniques and a unique approach for producing the most accurate, elaborate, and value-added 3D models. Jeff's experience, combined with his passion for representing the physical as digital, has provided ONEC with a vision of what the future of midstream engineering could be, should be, and will be: excellence with a smile.
Jolene Sevigny
ONEC Midstream Project Manager
Jolene joined ONEC in 2017. She is a project manager and document controller with a sharp eye for identifying problems or potential improvements for presentation packages, business development presentations, and detailed engineering deliverables. She is proficient in all aspects of project management including ensuring projects meet all requirements and procedures, recording and tracking internal and external distribution of documents, ensuring timely transfer of electronic files to and from clients, and ensuring all required fields of information on drawing requests and drawings are entered.
Neil Wong
ONEC Midstream Project Design Manager
Neil joined ONEC in 2017. Fluent in a multitude of industry leading design and visualization software, Neil is considered well-versed in business development and engineering design. His various expertise includes but is not limited to, estimating, proposal development, budgeting, scheduling, resource loading, progress reporting, change management tracking, deliverable reviewing, discipline management, and coordination. Neil is able to comprehend and overcome complex engineering challenges and quickly conceptualize viable solutions.