Renewables, Agriculture & Chemicals
Driven by all things green and growing and offering chemicals project support for all phases.
Select to learn more: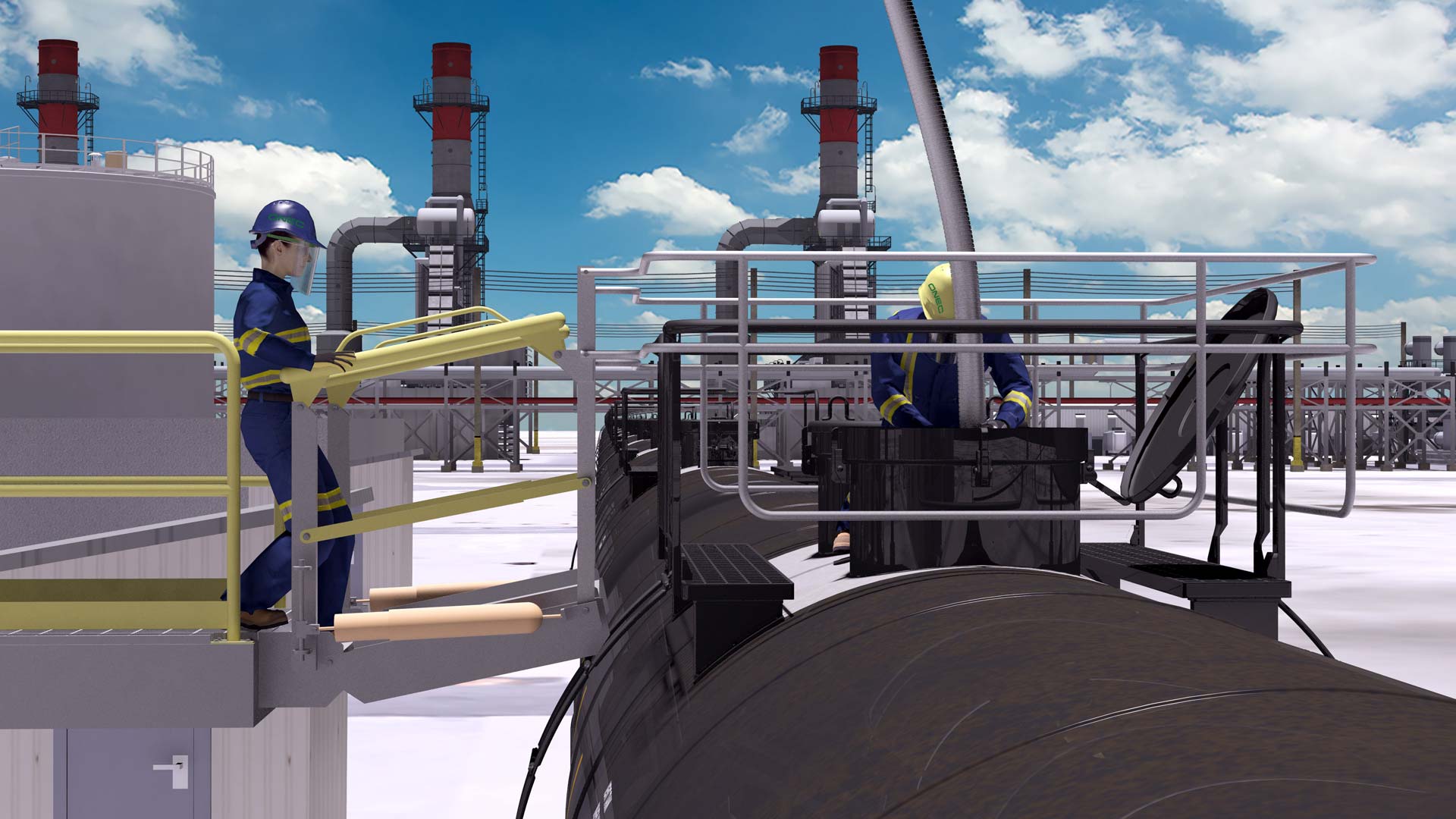 Utilizing our wide range of expertise and diverse industry experience in the renewable energy, chemical, and agricultural sectors, we take the time to really listen to our clients, working collaboratively to understand their vision while applying a flexible and adaptable approach to ensure a safe, efficient, and cost-effective project.
Our team has the comprehensive experience and technical know-how to execute your project from concept through to completion with our diverse suite of services, including EPC&M, and individual services such as feasibility studies, 3D visualizations, electrical, mechanical, and civil/structural design, and construction for both small- and large-scale generation, and processing.
Large-Scale Solar Plants
ONEC completed detailed design as the engineers of record for two large-scale solar plants located in Vauxhall (22 MW) and Hull (26 MW), Alberta. Both solar farms consisted of rack-mounted solar panels with tracking tied to 2.5 MVA central inverters with output voltages of 600VAC. Step-up transformers converted the voltage from the central inverter to 25kV. Power was distributed at 25kV and tied into the Fortis utility system. ONEC supplied electrical design, arc flash and ground studies, coordination with the electrical utilities (Fortis and AESO), structural design, pile design and review, complete SCADA design including fabrication of SCADA cabinets, weather station design and fabrication, site surveys, design, and fabrication of MCU racks. ONEC is currently engaged in field commissioning efforts.
Involvement: Detailed Engineering Design, Commissioning Support
Roof Mount Solar Array
ONEC provided a turnkey roof mount solar array for an Education Centre registered under the Micro Generation Regulation. Solar Engineering, Structural Engineering, and Construction services were provided by ONEC.
Involvement: EPC
Pulp Mill Make-Up Air Unit Replacement
ONEC was retained by a client from Boyle, Alberta, to review and assess make-up air units (MAUs) located throughout the pulp mill complex. Beginning with a detailed on-site investigation of the units in the recaust area of the Mill, ONEC performed a detailed review of the Unit's structural integrity, mechanical condition, firebox, and controls. Following the on-site review, ONEC prepared recommendations for the replacement or refurbishment of the various MAUs, including capital cost estimates for the relevant construction work.
Involvement: Mechanical Engineering, Construction Support
Chemical Injection Building
ONEC was awarded the design and build of a self-contained chemical injection building. This package included chemical storage, secondary containment, injection pumps, metering systems, and full automation with self-contained power distribution and control systems. Our team was responsible for the complete design and fabrication of all structural, mechanical, electrical, and instrumentation, and control systems. A full shop acceptance test was completed before shipping to the client's site.
Involvement: EPC