Welcome to the newest edition of ONEC Advantage – our newsletter that highlights the most exciting news, achievements, and information from ONEC. We hope this quick summary provides you with a deeper insight into the projects we do and how we can support you.
Our current focus at ONEC as we move into 2019 is managed growth with an increased focus on efficient project execution. In the last year, we have added some strategic new locations each with impressive project opportunities. We have continued our model of engaging local leadership with the backup of ONEC's core teams as we complete projects throughout Western North America. Please keep reading to find out about some notable developments in the team updates below.
We are currently training our teams in a few areas to increase effectiveness and lower project costs for our clients. These include:
Lean 101 training and Continuous Improvement initiatives to minimize waste
IPD training on new contracting strategies to encourage collaborative project delivery with Owners
Use of Augmented Reality tools for more transparent project communications, especially when we are providing full EPC services
Each of these initiatives will be gradually introduced to our teams and how ONEC implements their projects and services.
Our EPC world is changing and ONEC is very grateful our awesome staff are keeping us in the forefront.
Thanks team!
– Denis Wiart, CEO
Check in with each of our teams for personnel updates, notable projects, and other news!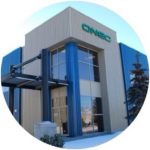 Encouraging Education with ONEC
DiscoverE Training with the Faculty of Engineering
ONEC's engineering team is thrilled to be participating in the DiscoverE training with the Faculty of Engineering at the University of Alberta! DiscoverE is a student-delivered initiative with a focus on fun, accessibility, and mentorship. ONEC is committed to recognizing the value of science, engineering, and technology.
Thank you to our engineers for participating! For more information on DiscoverE, click here!
Capstone Project Mentoring
ONEC's civil engineering team has been supporting a group of students from the University of Alberta's Civil Engineering CivE 479 Capstone Mentoring Project.
They were assigned a full structural design of a building in Vancouver, BC from the substructure to the superstructure.
Our civil engineering team met with them regularly to provide design guidance and answer any questions they presented during the meetings. They were eager, worked hard, and received an Award of Merit for their final presentation!
This definitely acted as a learning experience for all while giving back to the University of Alberta!
United Way Engineering 
Day of Caring Wrap Up Party
Thank you to United Way of the Alberta Capital Region for hosting us at the Day of Caring Wrap Up Party in March! We had a great time celebrating the success of the 2018 Engineering Challenge and cannot wait to get involved in 2019!
---
ONEC Construction's New Shop & Office Space!
ONEC Construction's new shop location in Sturgeon County is fully operational! We are very excited to be working out of this new space and the amenities it offers.
An Open House is scheduled for Friday, May 10, 1:00pm – 3:00pm and we cannot wait to show our clients the new location!
---
ONEC to Attend the 2019 PMINAC Conference
ONEC's project delivery systems are customized for midsize projects, cover the project stages from concept to operation, and our procedures are aligned with the standards set by the Project Management Institute.
We are proud to be a sponsor of the PMI Northern Alberta Chapter and are looking forward to the upcoming PMINAC Conference 2019. Two of ONEC's team are presenting at the conference on the "Use of Augmented Reality Visualization Tools in Integrated Project Delivery (IPD)".
To find out more about the use of augmented reality in project delivery and the conference, click here!
---
ONEC and Trimble SiteVision – Transforming Your Industrial Projects
How would like to see your project before a shovel hits the ground?
What would happen if Design and Construction could see and agree on the project before the final schedule and budget is approved?
ONEC offers its clients breakthrough technologies to make the complex simple – by starting with the end in mind.
Our partnership with Trimble Site Vision and Team Vision allows you to see things that you can't see – and view your future project in true life scale – in the existing surroundings. Move beyond traditional design and construction techniques and embrace an augmented reality communication platform.
Benefits:
Real-time collaboration between owners, designers, construction, operators, and maintenance staff in a 3D environment
Remotely manage projects with Site Vision being your eyes in the field
Drastically reduce the need for scope change orders and Requests for Information through improved communication between all project stakeholders
With GPS accuracy less than 1cm, Site Vision will improve safety and meet government regulations for excavations and inspections
ONEC's team will help you manage a real-time as-built model of your facility, and, let you see it's future – in the palm of your hand.
Check out our Youtube channel to watch the ONEC and Trimble SiteVision video!
---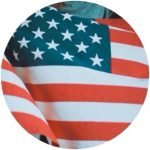 Team Highlights
ONEC USA has been very active on projects throughout the Western United States and is securing opportunities as we head into the summer. As such, we are looking for Project Managers and Engineers that are interested in working in the US. Since our acquisition of Cascade Hydro-Air, we have added offices in Washington, Oregon, Texas, and California, and have had several requests for Canadian talent to support projects down south.
Types of projects we target include pre-feed studies, hydraulic analysis, detailed design, controls and automation, and construction support.
Keep an eye on our Careers page for exciting opportunities to work south of the border with ONEC!
---
ONEC Sponsors and Attends Haisla LNG Conference & Tradeshow – 2019
With 500 delegates and 140 exhibitors, it was a privilege to represent ONEC at the 2019 Haisla LNG Conference & Tradeshow.
We spoke with many Haisla and local community members including business leaders from around the globe who stopped by our booth to chat. Our main discussions were focused on ONEC's services in partnership with Haisla Nation and related career opportunities!
We are excited for our partner Haisla Nation and the northwest region to experience such economic opportunity.
---
Haisla Logistic Solutions Welcomes First Charter Flight
Haisla Logistic Solutions (ONEC Group) with fellow Haisla Nation partners Summit Air and our friends at Executive Flight Centre welcomed our first charter flight to YXT! Offering direct flights from YEG with more service areas coming soon!
For more information, contact us at flights@haislasolutions.com
---
Stay in the know with ONEC!
ONEC joins the University of Saskatchewan in Research Project Intended to Bring Renewable Energy Opportunities to Remote Communities
ONEC is pleased to be participating in the University of Saskatchewan's Renewable Energy in Northern, Remote and Indigenous Communities Flagship Program. The program seeks to overcome numerous challenges regarding renewable energy development in these communities.
"ONEC's investment will help students and researchers develop a northern Circumpolar knowledge sharing platform, comprised of community energy plans, energy transition tool-kits, and a knowledge sharing platform for communities, utilities and researchers to facilitate long-term capacity building" (University of Saskatchewan, 2019, ONEC Group joins USask consortium bringing renewable energy to remote communities [News Release]. Retrieved from https://news.usask.ca/media-release-pages/2019/onec-group-joins-usask-consortium-bringing-renewable-energy-to-remote-communities.php).
To read the full News Release from the University of Saskatchewan, click here.
At ONEC, we love hearing from our clients. If you have any feedback regarding this newsletter, suggestions for future editions or any other general inquiries, please feel free to Contact Us.