Welcome to the newest edition of ONEC Advantage – our newsletter that highlights the most exciting news, achievements, and information from ONEC. We hope this quick summary provides you with a deeper insight into the projects we do and how we can support you.
In the last few months, ONEC has continued with our focus on managed growth and efficient project execution. Recently, our board and management team have reworded our purpose statement and overall strategy so that it better reflects this focus and our current market targets.
Our new purpose statement is as follows:
Purpose:
Continually improving the industrial facilities of our business partners through effective project delivery, maintenance, and innovation.
While our board and management team has been busy formulating this new statement and coinciding strategy, our Operations Teams have been busy improving many facilities around Western Canada and the United States.
Some of these improvement projects include:
Several coal to gas powerplant conversions that have greatly improved commercial viability of the facilities as well as cutting their CO2 emissions in half!
Various major maintenance projects (shutdowns and turnarounds) that ensure our clients' facilities' continued and efficient operation.
Support role for our business partners as a reliable team player providing accurate surveying, mechanical, insulating, scaffolding and electrical services.
Engineering and technical support projects for new projects including solar facilities, terminals, and buildings.
We are honoured to work alongside our clients and business partners in the execution of these projects and look forward to working together to complete more projects safely, efficiently, on budget, and on time.
Enjoy the summer!
– Denis Wiart, CEO
Check in with each of our teams for personnel updates, notable projects, and other news!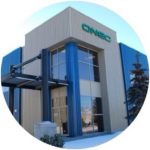 Team Highlights
Encouraging Education with ONEC
ONEC's Engineering Team is thrilled to be continuing with their volunteer work with DiscoverE!
DiscoverE is a student-delivered initiative provided by the Faculty of Engineering at the University of Alberta. The program focuses on fun, accessibility, and mentorship.
You can catch our ONEC volunteers at various classes including:
Technology Discoveries (grades 2-3).
Robotics (grades 6-7).
Captivating Chemical Engineering (grades 4-5 all-girls).
New Scientists (grade 1).
Fossil Finders (grades 2-3).
Astronaut Training (grades 2-3).
Engineering Discoveries (grades 2-3).
For more information on DiscoverE, click here!
---
Team Highlights
ONEC Construction Hosts Open House at New Sturgeon County Location
We would like to thank all of the clients who attended our first ever Open House at the new Sturgeon County Location in May.
We hope you enjoyed touring the facility, seeing some of our new capabilities, and of course, the delicious BBQ-inspired lunch.
Special thanks to the catering company for providing such outstanding services!
---
Team Highlights
ONEC Major Projects General Update
ONEC Major Projects is excited to be involved in several coal to gas initiatives for our valued clients.
We are committed to working with our clients to help ensure their facilities are both environmentally and economically friendly by reducing emissions, utilizing new technologies, and ensuring optimal generation.
---
Team Highlights
ONEC Midstream Attends the 2019 Global Petroleum Show with Connect Engineering
Some members of the Midstream Team attended the Global Petroleum Show with Connect Engineering! The event was a great success with various new contacts made.
Trimble Webpage Under Construction
Stay tuned for the launch of our Trimble SiteVision™ webpage!
Learn more about ONEC's partnership with Trimble and their state-of-the-art augmented reality technology.
Be sure to watch the video that will be featured on the webpage to see how you can utilize Trimble SiteVision™ to view your project in true life scale!
---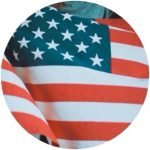 Team Highlights
ONEC USA Website Coming Soon!
We are pleased to announce that the ONEC USA website is currently under development! We are excited to enhance our online presence south of the border.
Keep an eye out for the upcoming launch announcement!
---

Team Highlights
ONEC Insulation General Update
We are proud to announce that our Insulation Team has completed the insulation on the first series of modules for one of their new customers with (0) zero incidents, on time, and on budget.
It takes a team that's focused on safety and the dynamics of project completion from start to finish to achieve this type of success. 
---
Team Highlights
ONEC Northwest BC and WorkBC Host Pre-Employment Training Program
ONEC Northwest BC Operations collaborated with WorkBC to deliver a pre-employment training program to ready local residents for employment in the construction industry with a primary focus on entry level employment with ONEC.
Participants had the opportunity to learn all about ONEC's various disciplines with a focus on construction and logistics. They also learned important job-readiness skills such as resume writing, ONEC-specific safety requirements, SMART goals, and conflict resolution and communication. Plus, they got to hear from several community leaders who were guest speakers.
The program was a great success and won a great deal of positive feedback in the community and surrounding industry.
Here are some comments of our participants:
"The program sparked interest in myself to specialize in a branch of construction. I was unsure of what to do to advance in the field, now I know and I'm taking steps towards it."
"I would most definitely recommend this program to others."
"I have been telling my family and friends about the program. I think this has been an amazing approach by ONEC and have never seen a company be so pro-active in accessing potential employees, as well as providing pre-training and encouragement… The whole overall experience has been great."
"I have really enjoyed this workshop. I really appreciate and value all the information and feedback I have gotten here and look forward to seeing where this ultimately leads for me. – Thank You!"
"It's been a great experience, getting the opportunity to know an employer to this degree; first, from a first impression introduction to daily, with all the great feedback, and tips I've received! It's been a privilege, thank you so much."
"This program has definitely exceeded my expectations. I learned more than I thought I would have."
"I would totally recommend this program to others!"
We are very happy that the program was so well received and look forward to working with the individuals who participated in the near future!
---
Stay in the know with ONEC!

ONEC Attends ENR FutureTech – Construction's Leading Technology Forum
ONEC is committed to utilizing new and innovative technologies to transform all stages of the construction and engineering process. We strive to invest in the research and development of solutions-based software and advanced AR/VR hardware to help drive safety and efficiencies both on and off the field.
The engineering and construction industry is changing, and ONEC is determined to lead the charge.
This year we attended the ENR FutureTech Conference in San Francisco, California, where we met and partnered with top tech firms. These strategic partnerships and collaborations help ensure that ONEC is able to offer our clients the most advanced project services.
For more information on the ENR FutureTech forum, click here!
---
At ONEC, we love hearing from our clients. If you have any feedback regarding this newsletter, suggestions for future editions, or any other general inquiries, please feel free to Contact Us.