Welcome to the newest edition of ONEC Advantage – our newsletter that highlights the most exciting news, achievements, and information from ONEC. We hope this quick summary provides you with a deeper insight into the projects we do and how we can support you.

In the last few months, the ONEC Group of Companies have set new records fornumber of manhours and staff. We have just finished a 220 person turnaround at a local industrial facility and finished without an incident. I would like to say a big thank you to our Construction team, Safety team and clients who enabled us to stretch to new levels.
We received confirmation in March that we renewed our "Best Managed" status for 2018 and are continuing to execute our strategy for both growth and diversification. Our growth is on track for a 20% increase from 2017 levels and we are striving to keep this momentum into the next year.
One of our most recent expansions has been into Western USA. We have completed the purchase of a successful company and now have added office locations in Portland and Seattle. This new addition, Cascade Hydro-Air, has specialties in Automation and Controls for ventilation and lighting systems. Our intent is to combine their expertise with ONEC's growth attitude and expand throughout Western USA.
Stay tuned for September's newsletter as there is a lot of great new things under development at ONEC.
– Denis Wiart, CEO
Check in with each of our divisions for personnel updates, notable projects, and other news!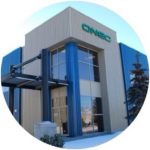 Division Highlights
Complete Your 3D Scanning and Modelling Projects with ONEC 3G
Our newest department ONEC 3G has been doing extremely well. We are proud to have added such well-known industry talents to the team here at ONEC.
Our 3G department has the knowledge, experience, and the latest technology to offer the best of the best in 3D scanning and modelling services. 3D scanning and modelling can help fast-track the production of deliverables, reduce the potential for costly rework during construction, and reduce hours spent on site to conduct visual inspections and take measurements.
Providing these services in house as part of our integrated "one-stop-shop" approach to projects eliminates the need to hire subcontractors and maximizes efficiency and cost-effectiveness. Some of our existing clients have already begun utilizing ONEC 3G and are happy with ONEC's newest addition.
Power Generation Solutions Work
At ONEC, our power generation specialists are busy with multiple power generation projects. Most notable of these projects was a recent coal to gas plant conversion project completed by our Construction Division. Our team is very familiar with the requirements of the power generation industry and is well equipped to help our clients leverage the changes in Alberta's electricity market. We use conventional technologies (gas fired, cogen, and diesel) as well as an environmentally-focused approach that come with the use of emission-free energy sources (waste heat, solar, etc.). New grants and incentives are available in Alberta to help clients offset costs. ONEC and our trusted technology partners have the knowledge and expertise to determine what solution may be right for you.
Get in touch with us for more information.
Complete Project Delivery for Pharmaceutical and Food Processing Industry Clients
Over the years, ONEC has completed several projects in the pharmaceutical and biotech industries for various long-term clients. From reactor and condenser installations, to vacuum pump installations, fabricating temperature control units, stainless steels, exotic alloys, fiberglass, and Teflon lined piping systems, we have the experience needed in facilities designed to Good Manufacturing Practice (GMP).
Our team has also recently begun servicing two well-known food processing clients in Fort Saskatchewan and Manitoba. We look forward to working with these clients and other clients in the food processing industry in the future.
If you're a pharmaceutical or food processing client, contact us today for more information on our services.
---
Division Highlights
Construction key project/client highlights include:
Construction has completed a major shutdown successfully and is moving on to other priority projects.
We would like to thank the ONEC Construction team for their dedication and efforts during the shutdown.
---
Division Highlights
ONEC Major Projects has been working on strengthening new relationships with our subcontractors and partners. These relationships streamline our approach to multi-discipline projects and enable ONEC to continue to be a one-stop-shop for our clients.
Recent project and other division highlights include:
Several new bids are in progress and we have been shortlisted on some.
Awaiting the award announcements on several submitted proposals.
---
Division Highlights
ONEC Midstream is currently in meetings with existing clients to discuss terminal projects as well as working to become approved vendors for other notable new clients.
---
Division Highlights
ONEC Building Systems is currently working on preliminary design work for a variety of antenna upgrade projects as well as HVAC and electrical upgrade projects.
---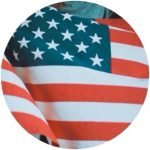 Division Highlights
ONEC USA is really picking up steam.  We have established new clients in Henderson, NV and we are beginning work next week. We are very excited to be able to help our clients upgrade several parts of the electrical and instrumentation process.
We are seeing significant demand for the multidiscipline and "BEST" ball approach ONEC brings to its clients. We are expecting shortly to build on our success in Long Beach, Portland, and Seattle.
Our Seattle and Portland offices are seeing great interest in building automation through our division of Cascade Hydro-Air.
We are thrilled with the progress in the USA and we expect to see continued development across several markets in the USA.
---
Division Highlights
The ONEC Scaffolding Division has been busy with the erection and dismantling of scaffolds on a number of projects and has also been kept busy with estimate and quote submittals.
We would like to thank our Scaffold Erection Teams for their continued efforts in keeping safety a number one priority. Also, we would like to thank them for their efforts in maintaining great client relationships.
Stay in the know with ONEC!
NAIT's The Essential Campaign
ONEC attended the celebration for NAIT's The Essential Campaign from which they raised over $123 million dollars on the evening of May 31st.
The purpose of the campaign is to raise $100 million in support of students, applied research and facilities.
Congratulations NAIT!
---
OAL Group Features in Aboriginal Business Quarterly Magazine
OAL Group, an Indigenous-owned partner of ONEC, has been featured in Aboriginal Business Quarterly Magazine. OAL Group was chosen by Canadian Council for Aboriginal Business as their showcase company in this issue which focused on energy.
Read the article here!
At ONEC, we love hearing from our clients. If you have any feedback regarding this newsletter, suggestions for future editions or any other general inquiries, please feel free to Contact Us.