Welcome to the newest edition of ONEC Advantage – our newsletter that highlights the most exciting news, achievements, and information from ONEC. We hope this quick summary provides you with a deeper insight into the projects we do and how we can support you.
It has been an exciting time for the ONEC Group of Companies. I would like to say a big thank you to our clients who continued to support us with projects and maintenance over the last year. We are also grateful for our brilliant teams and the positive outlook for 2018.  Because of our staff and clients, ONEC's theme for 2018 can be a "Return to Growth".
We have managed to win a couple of awards this year and are honoured to have received these distinctions. ONEC was recognized by EY's Entrepreneur of the Year Program as a finalist for the Prairie Region. This program recognizes a lot of values that ONEC believes in, including entrepreneurship, teamwork, and innovation. It was great exposure for our company to be among such an excellent group of finalists. We are also pleased to note we have maintained our Best Managed status. We will continue to execute the overall business strategy that no doubt helped us achieve this!
Looking back since our last update, ONEC made significant moves in late 2017 to increase the diversity of our service offering and locations. Firstly, we incorporated US subsidiaries in both Texas and California and are now offering our project delivery services down south. Secondly, we added new capabilities including survey and geomatics. More on these exciting developments are included in this newsletter.
My goal continues to be ensuring our people and partners have opportunities and helping them achieve their unique success. At ONEC, we believe in our people, long term client relationships, entrepreneurship, and a balanced team approach to project delivery.
– Denis Wiart, CEO
Check in with each of our divisions for personnel updates, notable projects, and other news!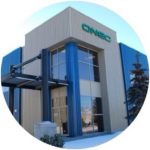 Division Highlights
Feedback from Our Valued Clients
2018 is off to a great start. ONEC Engineering has received some very positive feedback from some of our most valued clients. We appreciate the time and effort put forth by our clients to provide us with this feedback and will continue to strive to offer them the best-of-the-best services!
Introducing ONEC 3G
We are very pleased to announce a new division – ONEC 3G.
Led by Andy Brand, Ron McGaffin, and Wayne Starchuk, ONEC 3G combines cutting-edge technologies with a traditional and proven methodology to deliver the highest standard of customer service, competitive pricing, and overall excellence that ONEC's clients both expect and deserve. With decades of combined experience in the industry, Wayne, Ron, and Andy have grown from the ground up, acquiring a broad spectrum of knowledge and experience that has earned them the respect of clients and colleagues alike. Together they have worn many hats as technologists, consultants, business owners, and project managers, along the way earning very good reputations in various sectors of the geomatics industry.
ONEC 3G has the expertise to provide quality surveying and geospatial services including route selection, pre-construction/construction layout, as-built, topographic and earthworks, CAD/GIS, mapping/imagery, and 3D scanning/modelling in support of linear infrastructure, pipelines, power transmission, and oil & gas projects of any size.
Contact us today for more information on how ONEC 3G can help you complete your projects on time and on budget.
Edmonton Office At Capacity
Our main office building is at capacity both inside (available office space) and out (parking lot). We are actively searching for a new office space in the Metro Edmonton area and are considering several options. Stay tuned for more information on the new ONEC office space!
---
Division Highlights
The Construction Division has seen a substantial increase in both submitted quotes and POs in comparison to this time last year. We have 4 ongoing maintenance contracts established for 2018 so far, and excluding these 4 contracts, have numerous projects currently underway.
Construction key project/client highlights include:
Some spool replacement and modifications projects which involve the modification and replacement of existing stainless spools to accommodate new valves.
A header project which required the fabrication of a header made of duplex materials is scheduled for installation this March.
The retrofit of an existing gas system to allow for the installation of a new system is set to be commissioned by February 28.
During cold temperatures earlier this year, one of our clients experienced a catastrophic failure of multiple heat exchangers. Following a thorough constructability review, both ONEC Construction and Engineering have been supporting our long term client with getting the plant back online and running at full production.
---
Division Highlights
ONEC Major Projects has been working on strengthening new relationships with our subcontractors and partners. These relationships streamline our approach to multi-discipline projects and enable ONEC to continue to be a one-stop-shop for our clients.
Recent project and other division highlights include:
Two substantial projects have been completed recently including a new tank farm and filter addition.
Several new bids are in progress and we have been shortlisted on some.
We are supplying the initial budgetary and preliminary design information for some new power projects and combined heat and power projects.
---
Division Highlights
ONEC Midstream is proud to announce that we are now an approved vendor for several new midstream clients. We look forward to working with these new clients in the future!
Other division highlights include:
The award of a project involving a new 16" line that runs to a meter bank.
The award a pipeline filtration project.
---
Division Highlights
Building Systems Web Page Gets a New Look!
The newly updated Building Systems web page is now live! This revamped version provides more insight into Building Systems' engineering capabilities and project experience. This is only the initial update of the Building Systems' web page. Stay tuned for a more comprehensive change in the coming months.
Topic of Interest
At ONEC Building Systems, we believe that the best building designs start with an early holistic look at the subject site (or potential sites). We assess the current installed infrastructure in proximity to the site, capacity and future development plans for the area, environmental considerations, existing right of ways, restrictive covenants, and easements. We also apply a current understanding of the local authorities services preferences, design guides, local codes and standards, and temper them with best practices, utilities requirements, and typical installation methodology.
All of these considerations are key when developing an asset to its full potential. Too often projects are delayed unnecessarily when site services design coordination does not occur between the AHJ, Utility Providers, Right of Way Owners, Prime Consultants, Sub-Consultants, Developers, Constructors, and the Owner.
Timing, coordination, communication, and cooperation between all stakeholders can expedite site servicing plans for installation, testing, certification, and turn-over for use. Our team has the expertise and skills to direct this coordination and ensure the success of your projects.
From subdivision to industrial site services design, connections, or upgrades; we care to do more and do it right.
For more information on our services, contact us today!
New Team Members
ONEC Building Systems recently welcomed two new team members to the group.
Zheng Ling, P.Eng., recently joined ONEC Building Systems as a mechanical engineer. He has over 10 years of experience in the engineering consulting industry. He specializes in HVAC and plumbing and has designed systems for residential, commercial, and industrial projects. Zheng is proficient with AutoCAD, Revit, load and hydronic calculation programs, plan layouts, schematic design, and writing technical specifications reports. He is able to apply design concepts to a variety of projects, such as underfloor supply, displacement ventilation, chilled beams, and water source heat pumps.
Dan Mitchell has joined ONEC Building Systems as the new Business Development Manager. For over a decade, Dan has managed industrial, commercial, and institutional projects in Alberta. These projects have included conceptual design, detailed design, tendering, contract development and negotiation, health and safety reviews, and contract administration through construction. During his work in consulting for educational facilities and local utility producers, Dan has developed a unique approach to project development and delivery and has often been asked to act as the owner's advocate. He has led design efforts on multi-discipline engineering projects, municipal operation centers, emergency services buildings, hotel and conference centres, seniors' housing, developed sub-divisions, building expansions, and tenant improvements. He has also completed condominium multi-plex exterior envelope and safety code upgrades.
Welcome aboard Dan and Zheng!
---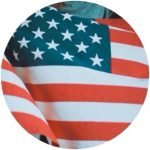 Division Highlights
ONEC Group is excited to announce the official incorporation of ONEC USA!
"Part of ONEC's strategy for growth has been to expand in terms of both services and locations. We have been watching the USA market and have seen impressive signs that indicate the potential for growth," said Denis Wiart, CEO of ONEC.
"This expansion should be viewed as a vivid signal that ONEC is on the incredibly sound footing and is prepared to explore new frontiers to help the organization grow," adds Chris Skerik, ONEC's President of USA Operations. "We believe that the same formula that has yielded success for ONEC here in Western Canada can be exported and applied in the United States. Simply put, the plan is to take the "BEST" to the US."
The expansion is currently underway and we are seeing a tremendous amount of interest from several prospective clients. We are in the process of finalizing prequalifications for several prospective new industrial clients.
The momentum is building. Stay tuned for exciting new developments in the coming months.
---
Division Highlights
The ONEC Scaffold Division has been working hard to solidify more work for 2018. In November of 2017, an Assistant Manager was added to our team to manage existing projects and to estimate and quote potential new projects.
As shutdown season begins, the Scaffold team is gearing up to begin some new projects both here in Edmonton and in Whitecourt.
We would also like to congratulate staff on maintaining some impressive safety records, some in excess of nearly 10 years without incident! Not only does our team complete projects on budget and on schedule, but they do so safely!
Stay in the know with ONEC!
ONEC Requalifies for Canada's Best Managed Companies
ONEC was a winner of Canada's Best Managed Companies program in 2017 and has requalified in 2018 to retain our status as a Best Managed company.
"Best Managed winners should be extremely proud of their accomplishments," said Lorrie King, Partner, Deloitte and Co-Leader, Canada's Best Managed Companies program. "The marketplace is changing rapidly and this incredible class of companies' commitment and entrepreneurial leadership help drive business success that is critical for the health of our economy."
We would like to acknowledge the unwavering support exhibited by our customers, staff, and partners. Without them, this honour would not have been possible.
Click here to find out more About Canada's Best Managed Companies
---
Prairies Finalist – EY's Entrepreneur of the Year 2017
In July of last year, ONEC was nominated as a finalist for EY's Entrepreneur of the Year 2017. Unfortunately, we did win this round, but would like to thank EY for placing us amongst the finalists for 2017!
---
OAL Group Joins the Canadian Council for Aboriginal Business
The ONEC Adams Limited (OAL) Group partnership is now a proud member of the Canadian Council for Aboriginal Business.
This membership serves as further recognition of our commitment to promote and share in the growth and success of Aboriginal communities throughout Canada. We look forward to participating in the great events and programming this membership offers!
Our OAL Group website is now live. Click the link below to find out more about our various services.
At ONEC, we love hearing from our clients. If you have any feedback regarding this newsletter, suggestions for future editions or any other general inquiries, please feel free to Contact Us.