Welcome to the newest edition of ONEC Advantage – our newsletter that highlights the most exciting news, achievements, and information from ONEC. We hope this quick summary provides you with a deeper insight into the projects we do and how we can support you.
It's been an exciting 3 months for the entire ONEC team! 
On the project delivery front, a number of coal to gas conversion projects have kicked off! Our teams have nearly completed the first of seven potential units. This is a collaborative full EPC effort and many of our teams are involved including our project management group, surveying group, engineering group, insulation group, and scaffolding group! We're also happy to announce our involvement in 50MWs of solar projects in southern Alberta! We are supporting these projects with engineering, survey, and racking/panel installs.
We continue to be impressed by our clients' commitment to making improvements that ensure sustainability while still contributing to the local energy sector. We are honored to work alongside them!
– Denis Wiart, CEO
Check in with each of our divisions for personnel updates, notable projects, and other news!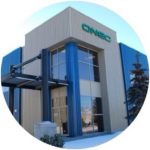 Team Highlights
ONEC Supports United Way at the 2019 Engineering Day of Caring
Volunteers from our Mechanical Engineering department spent the day at Operation Friendship Seniors Society (OFSS) McCauley Lodge. The day was a huge success! The group lucked out with the weather which made digging holes and hauling wheelbarrows to prepare a wheelchair accessible sidewalk for the residents that much easier! The volunteers were also hard at work building an entire patio with the team made up of volunteers from various other firms. Other projects at the site included expanding the outdoor concrete pad, rebuilding the damaged fencing, creating a  bocce ball court, building a gazebo, and putting together planters for the residents to enjoy. The hard work was worth it all and we are so proud to have participated this year!
ONEC at the U of A Careers Day 2019
Thank you University of Alberta Career Centre for hosting us once again at this year's Careers Day! it was a great event as per usual with some great candidates!
Team Highlights
Successful Shutdowns
ONEC Construction has executed a number of shutdowns this summer and fall and would like to thank our staff for their inspiring commitment to quality and safety.
Team Highlights
ONEC Major Projects General Update
ONEC Major Projects has been working on strengthening new relationships with our subcontractors and partners. These relationships streamline our approach to multi-discipline projects and enable ONEC to continue to be a one-stop-shop for our clients.
Recent project and other division highlights include:
Several new bids are in progress and we have been shortlisted on some.
Awaiting the award announcements on several submitted proposals.
Team Highlights
ONEC Midstream, ONEC 3G, and AR Technologies
The Midstream and 3G teams are developing key AR technologies to map and see undergrounds to help better serve our clients. Key utility companies have us doing pilot projects and we can't wait to share the results with everyone soon!

Team Highlights
ONEC Scaffold General Update
The ONEC Scaffolding team has moved locations! We are now located at 3811-78th, Edmonton!
We are currently working on construction projects on 3 major sites. These sites have had adverse weather conditions but we have maintained our daily activities. Also, we our fully in to a shutdown that has had us man up to 40 men with a large amount of scaffolds being erected. Dismantle to start soon and we are expected to be off site at the end of November.
We also have 3 ongoing Maintenance projects on the go with one of these projects being long term.
It's been a busy summer and fall for our Scaffold Erection Teams and looks to be a promising winter as well!
Team Highlights
ONEC NWBC & Haisla Logistic Solutions – Doing Business in BC
It was serendipitous to hear the broadcast of the new BC legislation related to the UN Declaration on the Rights of Indigenous Peoples while we were attending and sponsoring the Nation2Nation Forum in Terrace BC, October 23rd -25th, 2019. This forum brought together First Nations, Government, Industry and Community Leaders to collectively discuss economic development and doing business with Indigenous Peoples.
Some of the guest speakers included the Chiefs of the Tahltan, Haisla and Nak'azdli Whut'en Nations, the Canadian Association of Petroleum Producers, the Canadian Council for Aboriginal Business, the Port of Prince Rupert, Pacific Traverse Energy, Chevron Canada, BC LNG Alliance, the Local Mayors of Terrace, Prince Rupert and Kitimat, the MLAs for North Coast and Skeena Ridings, and the Minister of Forests, Lands, and Natural Resource.
Topics that were tackled at the forum included how to engage Indigenous youth in the local workforce, how industry can help alleviate the socio-economic impacts in local communities and the role of industry in the process of truth and reconciliation.
The collaborative presentations were not only informative but necessary for anyone doing business in Northwest BC.
ONEC Logisitcs is pleased to announce the our first flight program! Flights will be on Tuesdays, Terrace to Edmonton, and will transfer workers for camp construction.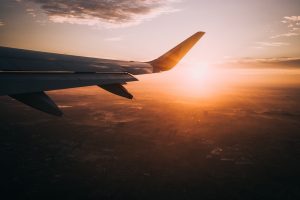 Stay in the know with ONEC!
ONEC to Attend Alberta Industrial Heartland Association (AIHA) – Annual Stakeholder Event
Our team thoroughly enjoyed attending the AIHA's 2019 Annual Stakeholder Event! See you this year in January!
Moving Day!
To better accommodate our growing teams, we've doing a bit of shuffling between our two Edmonton office locations today.
Our Accounting/Administrative team, Geomatics/Survey team, and Insulation team will be relocating to our East Edmonton office location, and the Midstream Engineering team will be moving to our other Edmonton office location.
For a full list of our offices, visit the Contact page!
At ONEC, we love hearing from our clients. If you have any feedback regarding this newsletter, suggestions for future editions or any other general inquiries, please feel free to Contact Us.