Construction
Our team possesses extensive knowledge of all aspects of industrial construction service. We believe in early integration of construction knowledge into our projects to minimize both cost and schedule for our clients.
Select to learn more:
ONEC offers a diverse range of multidisciplinary construction, assembly, installation, and specialized services. Our business success is driven by our ability to develop strong relationships with our clients by understanding their needs and requirements.
Shop Fabrication
Fabrication of Module Skid Buildings, Process Modules,  Instrument Buildings, Analyzer Buildings  |  PLC and Electrical Panel Fabrication
Field Construction
Commissioning  |  Customized Construction  |  Installations  |  Plant Maintenance  |  Vessel and Boiler Repairs
Capital Projects
Assessments  |  Detailed Execution Plans  |  Project Life Cycle Management
General Maintenance
Troubleshooting  |  Installations and Assemblies  |  Repairs and Replacements  | Emergency Repair Requests  |  Operating Maintenance Equipment
Shutdowns / Turnarounds
Schedule Development  |  Technical Feedback on Work Packages  |  Execution Plans  |  Coordination  |  Material Procurement  | Supply of On-Site Staff
Construction Management
Risk Managment  |  Management of TRIF Records  |  Scheduling  |  Cost Reporting  |  Management of Performance Factor
Insulation
Insulation Supply and Install  |  Asbestos and Lead Abatement | Insulation Cover Supply and Install  | Utilidor System Supply and Install  |  Marine Insulation Supply and Install
Custom Manufacturing & Products
Certified ANSI Safety Showers | Instrument and Analyzer Shelters | Custom Skids | Modular Potable Water Treatment Plants
Electrical & Instrumentation
Switchgear/MCC Installations and DCS/PLC Installations and Upgrades  |  Replacements  |  Solar and Renewable Energy Solutions  |  Fiber Optics and Network Wiring  |  Industrial Building Solutions  |   Custom Control Panel Fabrication
Howard Perkins
Construction Manager
Howard joined ONEC in 2019. Howard is a competent construction manager with 25 years of experience in oil field construction, commissioning, modulization, and project start-up.
He frequently works alongside engineers and programmers to solve instrumentation control issues during commissioning, start-up, and regular day-to-day plant operations.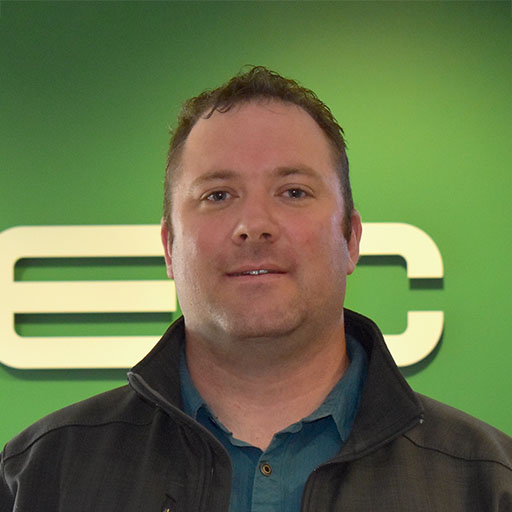 Steve Hackett
General Manager, Construction
Steve joined ONEC in 2017. He is a Red Seal Steamfitter/Pipefitter with 20 years of experience in the planning, coordination, and supervision of various construction activities. Steve has been involved in the execution of various large-scale projects and is familiar with day-to-day mechanical construction operations, project execution processes, and tracking documents including project execution plans, project safety plans, QA/QC plans, schedules, man loading projections, and ensuring bids are competitive and executed on budget. Maintaining a safe and healthy environment at work is Steve's top priority.
Ahmed Elmahdy, P.Eng., PMP
Project Manager
Ahmed joined ONEC in 2018. As a project manager with over 10 years of construction project management experience, Ahmed is well-versed in the management of multidiscipline construction projects and is proficient in all aspects of construction management including project controls, scheduling, reporting, and procurement.
Ratheesh Nair
Quality Control
Ratheesh joined ONEC in 2017. He is a quality control specialist with 17 years of experience in the oil and gas industry in quality control, welding, and quality assurance. Ratheesh has worked in refineries, well pads, oil sands, fabrication, and mod yards and is familiar with offshore and turnaround environments. He is a certified Level 2 welding inspector, piping inspector, pressure vessel inspector, and holds a degree in mechanical engineering.